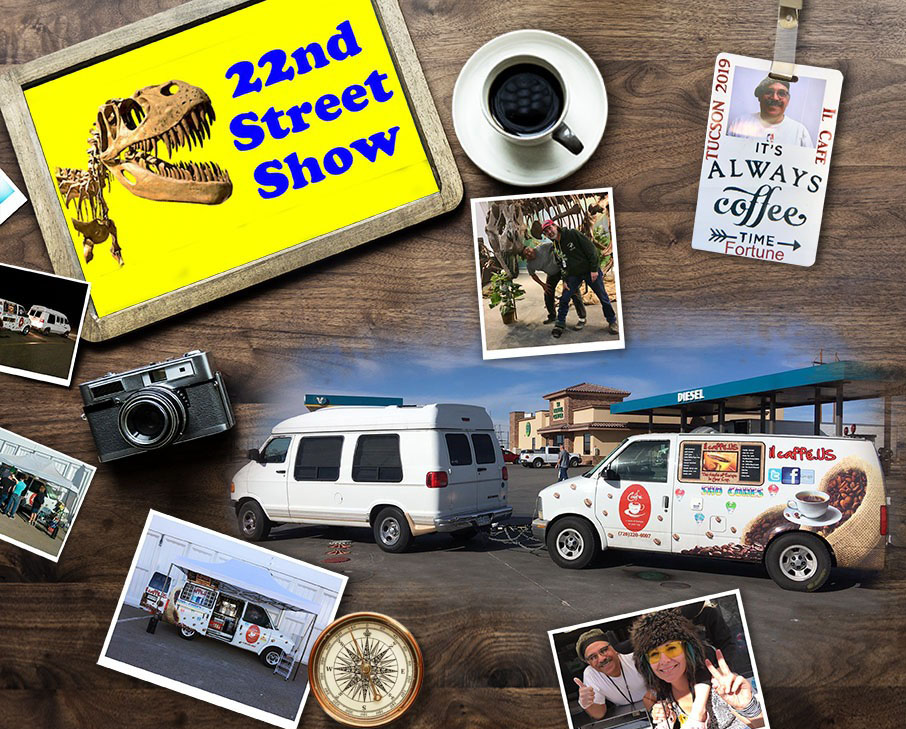 Your Coffee Guy is ready for 2019 Tucson Gem Show.
The Tucson Gem, Mineral & Fossil Showcase takes place annually in late January and part of February at multiple locations across the city of Tucson, Arizona.
22nd Street Mineral, Fossil & Gem Show, is one of the most-attended mineral, fossil, and gem shows in the world. More than 45,000 attendees visited this venue last year and 50,000 are expected in 2019.
So, if you have time to visit just one or two shows, then this one (22nd Street) should be on your short list.
www.22ndStreetShow.com
http://www.tucsongemshows.net/coming.html